This summer I had the absolute pleasure to help a Syrian family set up their new family-owned restaurant. They asked me to help with everything that was design related. The name, the logo, the website and even the interior needed my advice.
So Syriously full branding, here we go.
The name
We started at looking at good names for the business, the startup didn't have that much budget so instead of calling a copywriter, they relied on me. They asked for something with a pun, something that screams Syrian delicious food.

Quickly I landed on the name Syriously. Combining 'Syrian' with 'Seriously'. The name is perfect for advertising. Posters can say "Syriously delicious" or "Syriously vegetarian".
The logo
My favourite part of any branding is coming up with a logo. So I took extra care in making something truly special. The assignment; a logo that everyone can read, and looks Middle Eastern. Maybe have people give it a second look to really see what's going on.
First I tried some sketches of what would look good, for these I quickly got feedback that it didn't have the full Syrian vibe. And so I continues to try and give it a more Syrian look.
For the final versions of the logo I sat down with a Syrian calligraphy writer to see how their script is set up, and takes parts of that. With that I discovered that the Syrian Y looks like an S in western script. This would make for a perfect icon, finishing the entire name in just one letter, saying SyriouslY.
Colors
A good logo also needs good colors. So, for the next logo proposal I started looking at adding some color to it. And trying out to play with the word Syriously.
Mockup – sketches
To give the client a full idea of how the logo could work I also created some small quick mockups to show how it would look on a to-go bag.
Final logo
And so, with a few more revisions, making everything look perfect, we arrived at the final logo and icon. A beautiful combination of Syrian and western, I'd say it's Syriously perfect.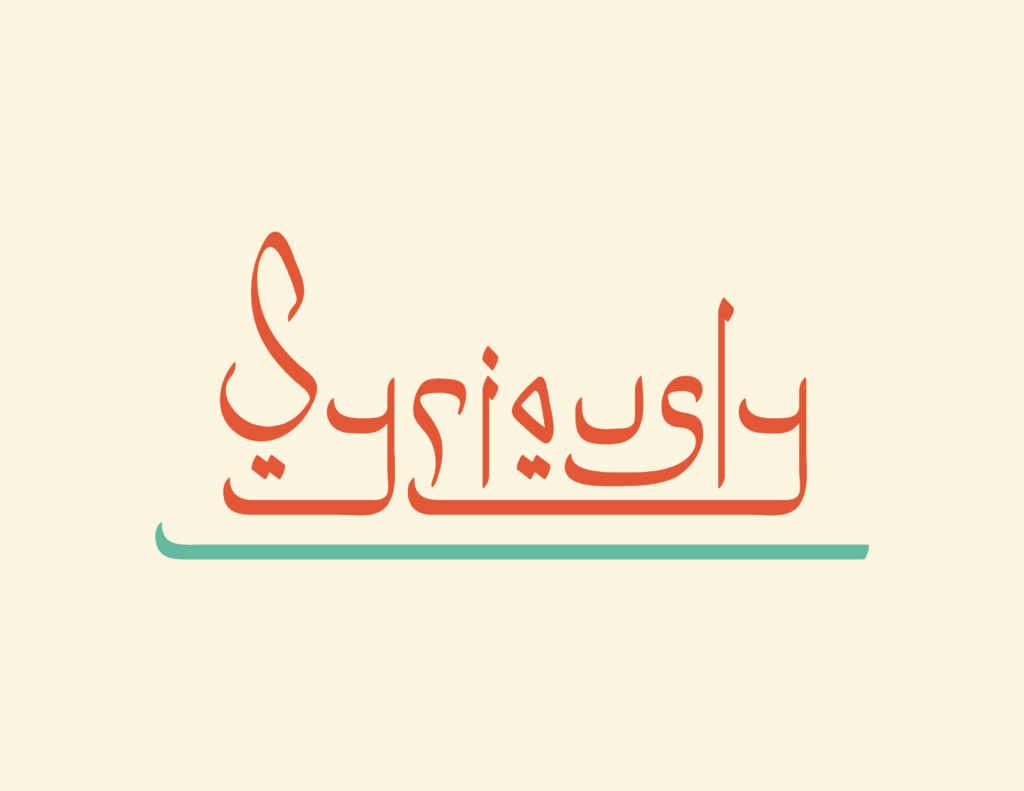 Brand guide
With a great logo comes a great brand guide, a book to follow when working with the design of Syriously. A guide that shows you what will work well, and what won't. That completes the Syriously full branding. There is more to see here, like the website and print work.