The GoalGetters help you to reach your goals, become the best you that you can be. That's why their website needs to reflect those goals. Here is how the Goalgetters website Artwork came to be.
Samurai's are masters of their life, a beautiful image to signify the goals you can set for yourself. That is also why we choose to have samurai's as a kind of mascot for the goalgetters.
The first illustration I made is used for the header of the website, its the first thing people see. Therefore this had to be the best illustration. It shows a samurai looking over all that they have accomplished.
Of course the second image builds of the ideas from the header image. This time the illustration shows a master teaching new samurai's. The image got used to show the coaching lessons that the goalgetters give.
The GoalGetters website artwork I made have also been used to build the brand guide for the Goalgetters. Especially the color theme. I took a powerful blue tint in different variations and added a bright orange besides that as a clear contrast. The blue colours had already been established by me when designing the planner.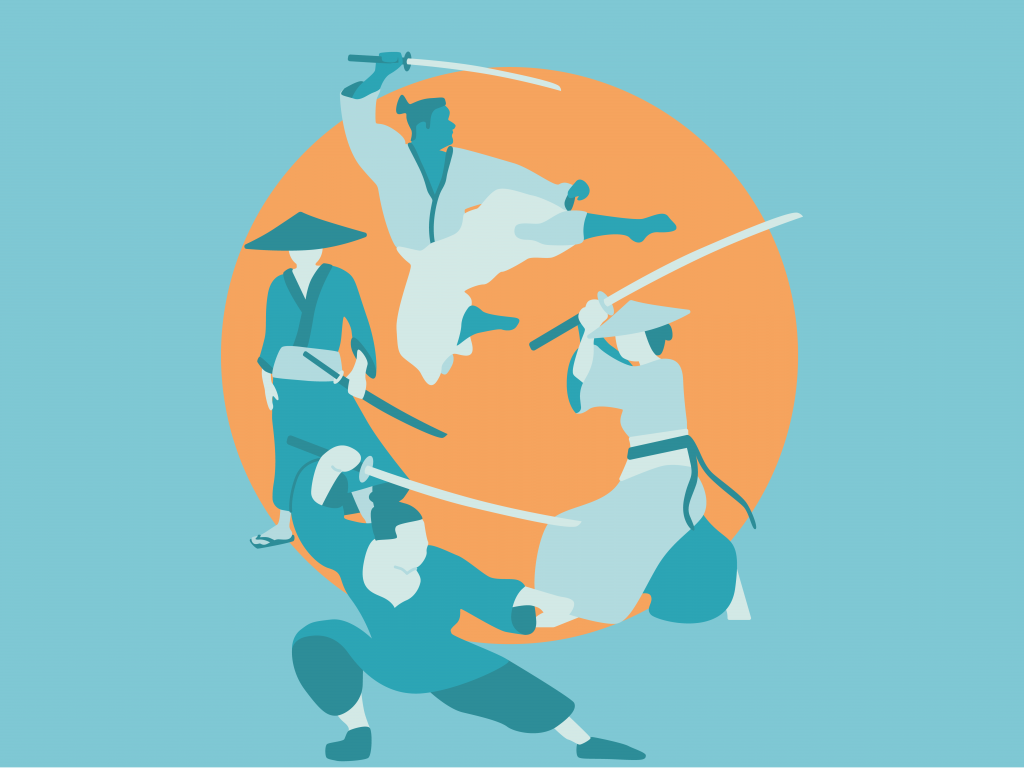 This next illustration shows the GoalGetters community. A group of people mastering their life skills. In this group you can find help and help others.
Besides the illustration, the website also needed some mockups and other icons done. Pretty much all the images and icon on the Goalgetters Website are done by me. So check it out!
Ones again, I had an amazing time working with the GoalGetters, very proud of the work I made.